FOAC ILLEA Board Of Directors
JIM STOKER - President

Stoker has had a long career in law enforcement and is well respected in his community and by his peers. His unique perspective of the laws and how they are enforced as well as what works and what doesn't in criminal justice is an important asset to the 2nd Amendment debate and FOAC-ILLEA.
Jim is a strong supporter of 2nd Amendment rights and he has assisted with numerous events for FOAC including our Gun Bash where he is one of the top 4 sellers of Gun Bash tickets. He is a strong proponent of protecting and expanding, 2nd Amendment rights in the Commonwealth of Pennsylvania.
Jim Stoker served on the FOAC Board of Directors for many years providing valuable insight on issues specifically related to the law enforcement community. In his capacity as a board member Jim has written position papers, conducted seminars, and offered testimony before legislative committees.
In 2022, Kim Stolfer (then President) appointed Jim Stoker to Vice President and shortly after retired from the President position that he lead since the founding of the organization. The FOAC-ILLEA board of directors were unanimous in their support for Jim to take over the highest leadership position in the organization.
As President, Jim is the "go to" for elected officials and their staff to consult with pro-2A and anti-crime matters. He continues to educate elected officials and the citizenry by conducting legal seminars, speaking to groups about current legislation and gun laws, as well as offering testimony to individuals at all levels of government in all branches of government. He is a watch dog who calls out elected officials when they fail to uphold the Constitutions of the U.S. and Pennsylvania.
Jim was recently quoted as saying, "We are Firearms Owners Against Crime. We are a pro-2A group, and anti-crime. Unfortunately much of the crime we oppose is committed by elected officials that refuse to uphold their oath."
Jim is currently a licensed Federal Firearms Dealer, which brings a perspective of law enforcement to the issue of the sale of firearms as the owner/operator of CYA Holsters LLC; Owner/operator of CYA Firearms (FFLD).
Professional Credentials: Sergeant, responsible for patrol shift supervision along with narcotics enforcement, drug education, patrol duties and technology crimes, Scott Township Police Department; Narcotics enforcement, drug education and patrol duties, Carnegie Police Department; Armored Truck Courier.
Educational Credentials: Graduate of South Park High School.
Accomplishments: Served in the U.S. Air Force as a security specialist providing armed security for nuclear weapons systems; Marksman with M-16 rifle and M9 pistol; Qualified M-60 gunner and M-203 grenadier; Weapons access controller and weapons area controller.
Law Enforcement Officer
Air Force Veteran
Firearms Owners Against Crime – Life Member
NRA Member
Coraopolis District Sportsmen's Association - Member
Lawrence County Sportsmen's Association - Member
FFL Type 2/7 SOT
Contact Information:
James Stoker
P.O. Box 308
Morgan, PA 15064
Board of Directors Term: 2021 - 2024

KLINT MACRO - Vice President

Klint Macro is a businessman and educator who has successfully cross-pollinated his talents and passions to serve the cause of the 1st and 2nd Amendments of the Constitution of The United States.
A native of Driftwood, Cameron County, Pennsylvania, Klint is a lover of the Woods and Endless Mountains. This is where he spent his youth, hunting, fishing, shooting, hiking, riding motorcycles, and enjoying the outdoors.
Klint has worked professionally in the Music and Film Industry as a Producer, Recording Engineer, and Sound Designer since the early 1990's. He worked in Los Angeles, CA in the entertainment industry for over a decade, and shortly after having his son, he and his family moved back home to the Pittsburgh Area in 2010. Klint and his Wife wanted to raise their son, Augie, in Pennsylvania among people with the similar values and beliefs and in an environment where he could actively protect his family with out fear from the government. Currently, Klint operates his business, Cobblesound Recording Company (www.cobblestudios.com), in New Kensington, PA.
In 2013, Klint founded, his firearms training organization, The Trigger Pressers Union (www.triggerpressersunion.com). The motto of The Trigger Pressers Union is "Responsibly exercising our rights through the safe and ethical training of our fellow citizens". Klint now makes the majority of his living as a Firearms Trainer, Training Counselor, Instructor, Presenter, Defensive Coach, and published Author. He educates hundreds of Instructors and students around the country each year.
FOAC - ILLEA Life Member
President of Allegheny County Sportsmen's League
Founder of The Trigger Pressers Union
Co-Founder and Administrator of National Train A Teacher Day
Member and Former Officer/Board Member of Logan's Ferry Sportsmen's Club
Member of Pitcairn-Monroeville Sportsmen's Club, Tarentum District Sportsmen's Club, and Sinnemahoning Sportmen's Association
NRA Benefactor Life Member
Life Member of Gun Owners of America
Delta Defense Regional Training Manager
Personal Defense Network Contributor and PDN Training Tour Instructor
Co-Host of Meet The Pressers
USCCA Concealed Carry and Home Defense Fundamentals, Defensive Shooting Fundamentals, and AR15 Fundamentals Training Counselor
I.C.E. Defensive Firearms Coach and Intuitive Defensive Shooting Instructor
NRA Training Counselor, Advanced Pistol Instructor, Practical Pistol Coach Development Staff, Chief Range Safety Officer, and Refuse To Be A Victim Regional Counselor
Graduate of the Massad Ayoob Group Defensive Firearms Instructor Course
Project Appleseed Instructor and Range Safety Officer, "Red Hat"
NMLRA (National Muzzle Loading Rifle Association) Master Trainer and Instructor
Personal Defense Network Contributor and Training Tour Instructor
Sabre Pepper Spray Personal Safety Academy Master Instructor
PA Game Commission Hunter/Trapper Education Instructor
Civilian Marksmanship Program GSM Master Instructor, JROTC Marksmanship Instructor and Level 1 Range Officer
Member of the International Association of Law Enforcement Firearms Instructors
Member of National Shooting Sports Foundation
Graduate of The Art Institute of Pittsburgh
F.& A. M. Lodge #799 and Lodge #532, R.A.M. Chapter #285, Mt. Moriah Council #2, Duquesne K.T. Commandery #7
Contact Information:
Klint Macro
P.O. Box 308
Morgan, PA 15064
Board of Directors Term: 2021 - 2025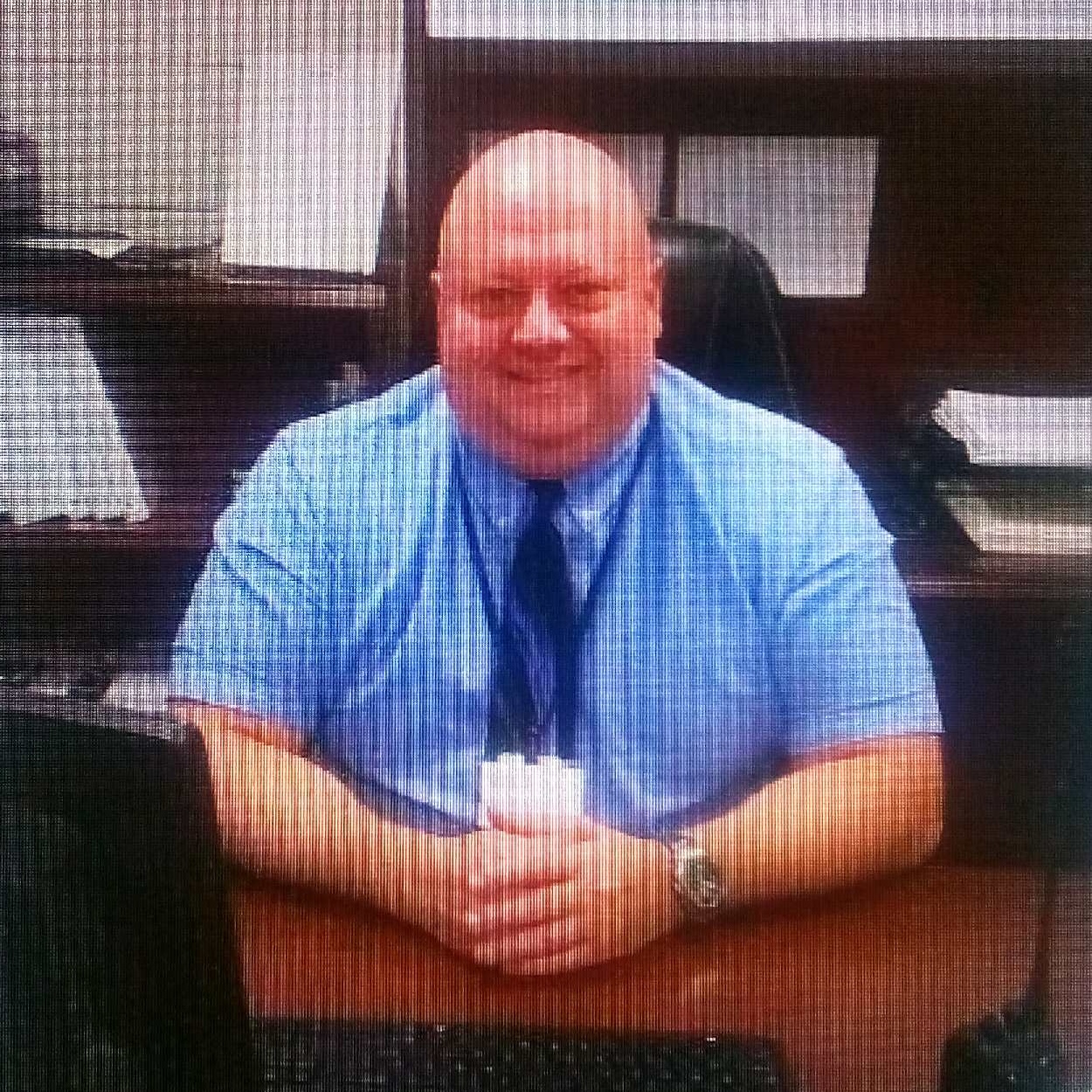 Edward Bogats, Jr. PhD - Board Member
Director of Safety/Security and Campus Police – CCAC – 12 years
Dr. Bogats, Jr.- current duties are to oversee training along with the public safety operation at the Allegheny Campus, College Office and the Homewood Brushton Center. He coordinates all Emergency management areas within the campus and centers through the Director of Emergency Management at CCAC
EJC Security Services – Lead Trainer/Owner 31 years
Offers advanced level training for police, security, corrections and civilians in all forms of use of force. We use only the highest of credentialed and experienced trainers in the field who are in heavy demand due to their expertise. These trainers can tailor programs to an agencies specific needs based upon a needs assessment that we conduct. Clients vary from very high profile to everyday citizens who are looking to keep that tactical advantage in a very hostile world.
Education:
Northcentral University – PhD – Homeland Security – Terrorism/Counterterrorism
Carnegie Mellon University – MPM - Masters in Public Management – The Heinz School
Point Park University – Bachelor of Science – Public Administration
CCAC – Allegheny Campus – AS – Corrections Administration and AS Cyber Security
Graduate of the FBI National Academy – 222nd Session
Adjunct Prof. at CCAC and John Jay College of CJ in NYC
Police Chief Bridgeville Borough PD - 6 years
Senior Sergeant (Retired) Carnegie Borough PD – 22 years
Police Firearms Instructor in Pistol/Shotgun and Patrol Rifle – Certifications are through the NRA and the Pennsylvania State Police – 18 years
VP of training worldwide for Lamperd Less Lethal Sarnia, ON Canada – 18 years
Defensive Tactics Instructor Trainer – 28 years
MEB – Police Baton Instructor Trainer – 28 years
Civilian Use of Force Instructor Trainer – 28 years
36 years' experience in multiple self-defense systems
41 years of fulltime law enforcement experience
Has been deemed a use of force expert in both criminal and civil litigation
Contact Information:
Edward Bogats, Jr
P.O. Box 308
Morgan, PA 15064
Board of Directors Term: 2020 – 2024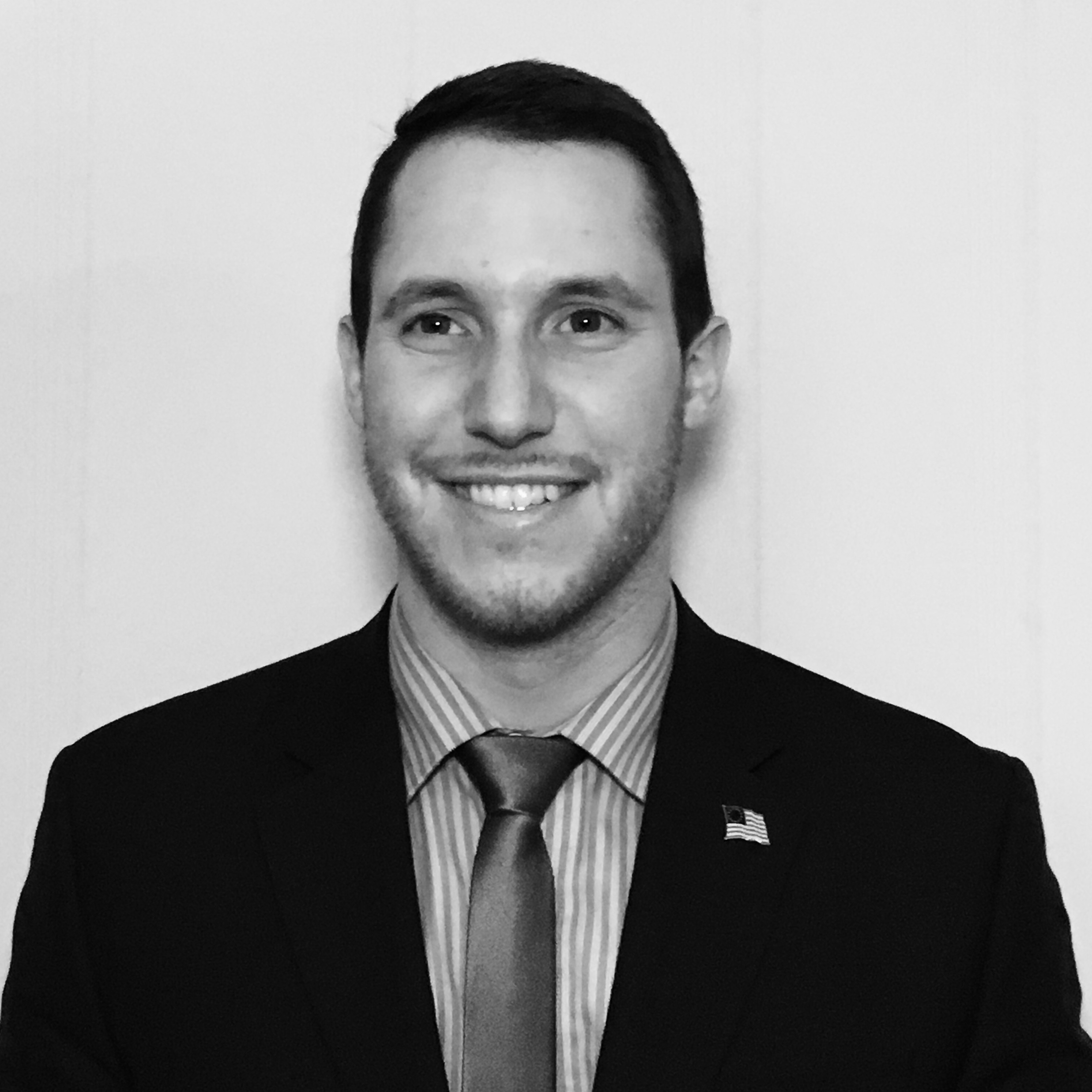 Stephen LaSpina - Board Member

Stephen LaSpina is a lifelong resident of Northeastern Pennsylvania and a nationally certified firearms instructor with the National Rifle Association and the United States Concealed Carry Association.
He is a member of the Trigger Pressers Union Instructor Cadre, a formerly certified GLOCK Armorer and an annual competitor in Glock Sport Shooting Foundation matches. At the 2019 Topton, PA match, he won first place in the Civilian Division and took a placement award in the Subcompact Division.
Stephen has received formal instruction with notable trainers such as Rob Pincus, Dave Spaulding, John Correia, and John Lovell.
Stephen's passion is preparing and equipping people from all walks of life to be better prepared to defend themselves in a violent encounter. Because of this passion, he strives to be informed and involved in politics at the local, state, and national levels, as politicians increasingly introduce infringing legislation relating to firearms and self-defense.
Stephen is an active participant in Second Amendment rallies and frequents state representatives' offices to discuss pending 2A legislation.
Firearms Owners Against Crime – Member
Firearms Owners Against Crime – Institute for Legal, Legislative and Educational Action-BOD Mbr.
National Rifle Association – Certified Firearms Instructor
USCCA – Instructor and Member
Trigger Pressers Union – Instructor and Member
Glock Armorer
Contact Information:
Stephen LaSpina
P.O. Box 308
Morgan, PA 15064
Board of Directors Term: 2021-2025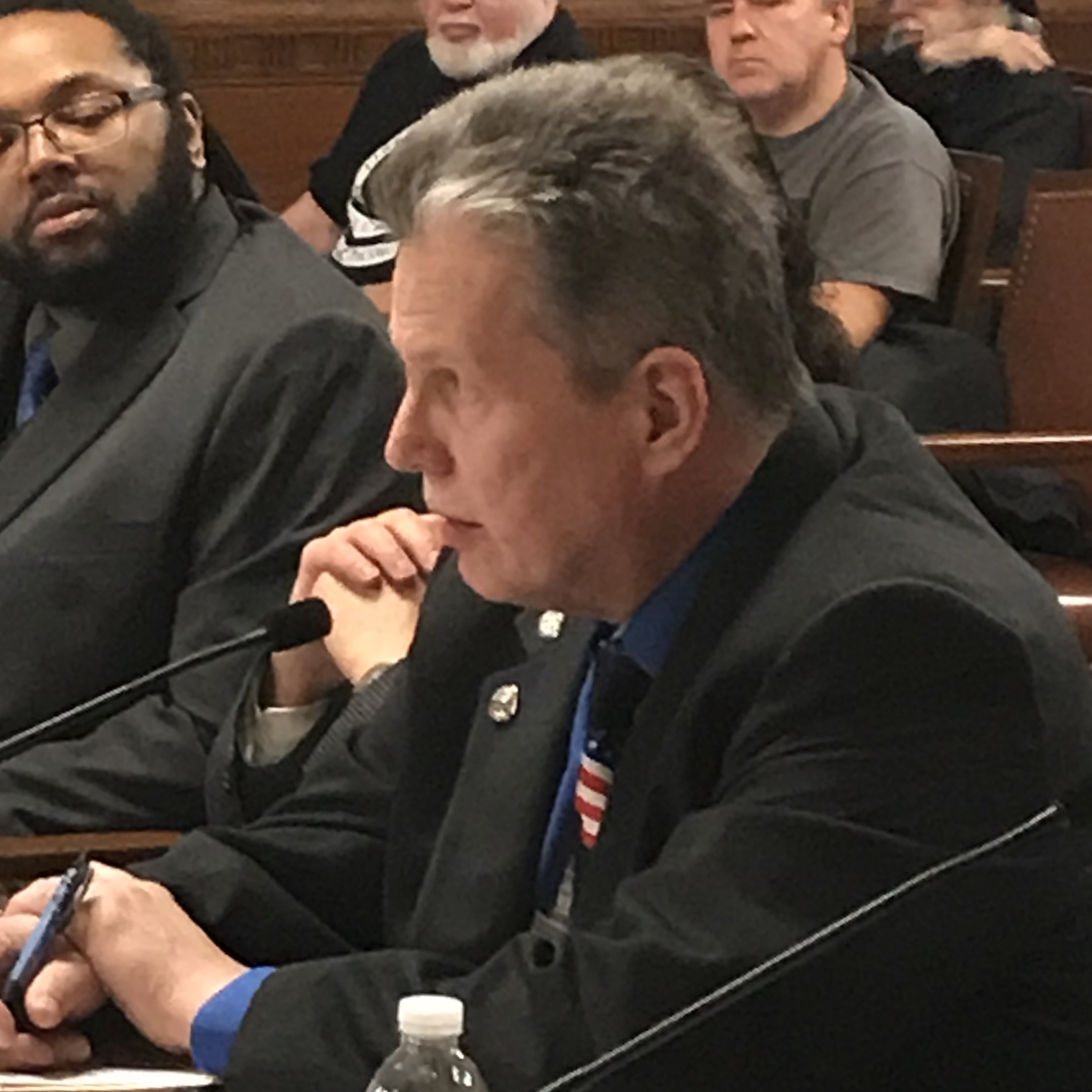 KIM STOLFER – FOAC Founder and former President (1954-2023)
Kim began his career by co-founding Firearms Owners Against Crime (FOAC-PAC), leading him to his current position as President of FOAC-ILLEA (Firearms Owners Against Crime-Institute for Legal, Legislative and Educational Action). Stepping aside from his duties as leader of a statewide grassroots Political Action Committee has allowed him to continue his focus on ensuring that the PA Constitutional Rights (Article 1, Section 21 & Section 25) and the US Constitutional Right (the 2nd Amendment) continues to be protected and that citizens have the freedom to choose to exercise these rights without intrusive government regulations.
Over the decades, FOAC has enjoyed many hard fought successes such as writing and passing the expansion of the Castle Doctrine, Constitutional Carry, Preemption Law expansion and a host of other issues such as fighting to 'restore' integrity to our public policies in Act 17 (Special Session HB 110) as well as helping to elect responsible leaders to governmental office who can enact laws that respect and restore our freedoms.
As current President of FOAC-ILLEA and former Chairman of FOAC-PAC, Vice Chairman of the Legislative Committee for the Pennsylvania Sportsmen's Association and as a member of the American Society of Law Enforcement Trainers (ASLET), Kim has become known in the halls of government as a well-spoken advocate for personal freedoms as well as for holding criminals accountable for violating PA's gun laws. Kim has written, or co-authored, dozens of pieces of statewide legislation over the years, many of which are now current law, including the most recently passed Castle Doctrine law and Preemption Enhancement law.
Kim has received the "Man of the Year" Award from the Allegheny County Sportsmen's League, the Washington County League of Sportsmen and the Bill of Rights Committee.
Kim Stolfer is a lifelong resident of South Western Pennsylvania, a father, husband and community leader who cares deeply about the future of our nation and our Commonwealth. He has served this nation in uniform as a young man, Kim deployed with his Marine helicopter squadron not only to Japan but later to aid in the helicopter evacuation of military personnel and civilians during the fall of South Vietnam.
FOAC – Founder (1994)
FOAC - Life Member
FOAC-ILLEA - Board Member (Chairman)
FOAC-ILLEA - President
National Rifle Association – Life Member
National Rifle Association - Certified Training Counselor
Gun Owners of America – Life Member
McDonald Sportsmen's Association - Member
Pennsylvania Firearm Owners Association – Member
USMC – Vietnam
Marine Corps League - Washington County Chapter